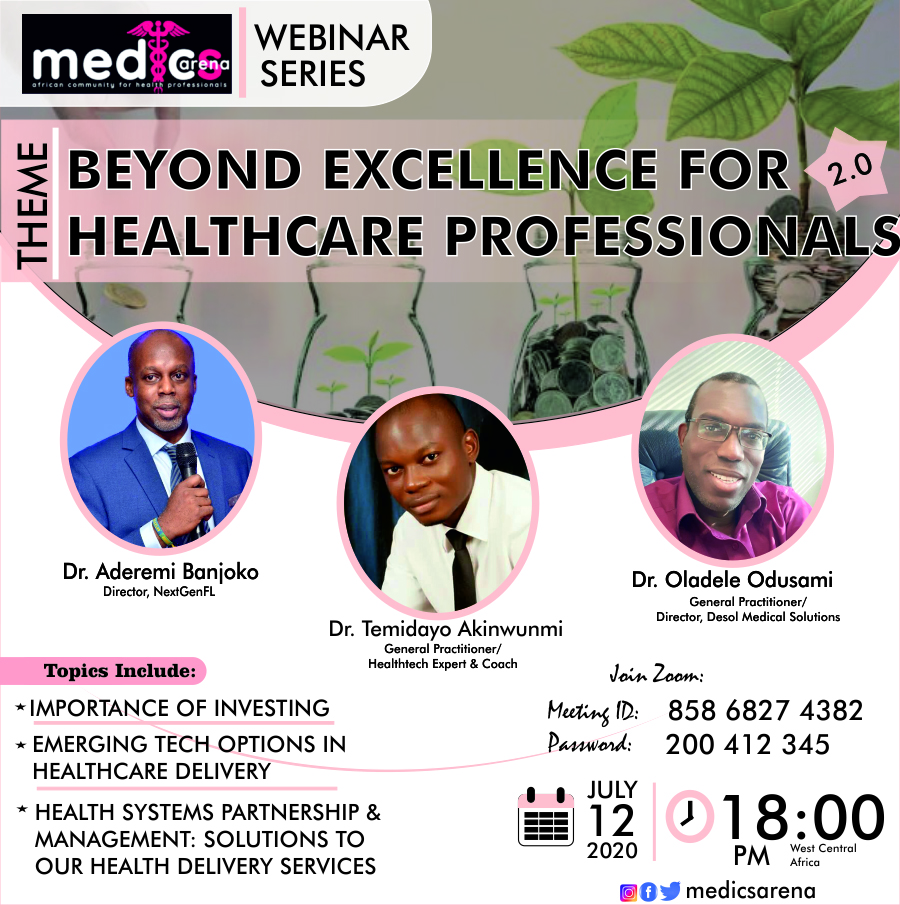 It is here again!! Medicsarena Zoom series "2.0" July edition.
Medicsarena welcomes you to another Zoom series. The event will be facilitated by core health and business professionals.
Speakers include:
Dr. Aderemi Banjoko; Director, NextGenFL
Dr. Temidayo Akinwunmi; General Practitioner/ Healthcare Expert & Coach
Dr. Oladele Odusami; General Practitioner/ Director, Desol Medical Solutions
Topics to be addressed include:
Importance of Investing
Emerging Tech Options In Healthcare Delivery
Health Systems Partnership and Management: Solutions to Our Health Delivery Services
Hurry now!!
Use the register button  (for new visitors ) or log in (for existing users) to join for the best of information.
Amazing benefits awaits you!